Our Practice
Our Providers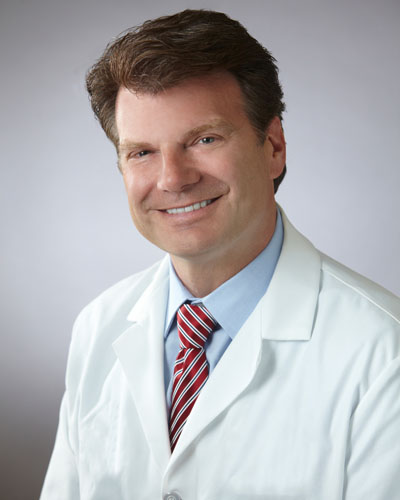 K. Warren Volker, MD, PhD
Fellowship Program Director & Provider
Dr. Volker is a researcher, educator, surgeon and innovator. A pioneer in the arena of minimally invasive surgery and a widely respected specialist in women's health issues, he has lectured at notable institutions such as Brown University, UC-Davis, Orlando Regional Medical Center and UCLA, just to name a few.
Dr. Volker is the managing partner of WellHealth Women's Specialty Care, serves as assistant professor at the University Nevada School of Medicine, and was previously the school's director of research in the department of OB/GYN. Currently, he is the president and medical director of Volker Medical Research Foundation, chief of staff at Centennial Hills Hospital, past chairman of OB/GYN at Summerlin Medical Center, and the director of the Minimally Invasive Surgery program at Southern Hills Medical Center. His research papers have been published in numerous scholarly journals.
As a guest lecturer and preceptor at institutions and industry centers around the world, Dr. Volker provides insight in advanced pelvic, laparoscopic and minimally invasive surgery. Current preceptorships include Ethicon Endo-Surgery University, Ethicon Women's Health and Urology, Olympus Instruments, Wyeth Pharmaceuticals and American Medical Systems, Inc.
Dr. Volker holds both a medical degree and doctorate from the University of North Dakota School of Medicine & Health Sciences. He completed his residency at the University of Nevada School of Medicine. Dr. Volker is a diplomat of the American College of Obstetricians and Gynecologists and is a member of American Association of Gynecological Laparoscopists, Society of Laparoscopic Surgeons and American Medical Association. He is licensed in Nevada, California, Arizona and Florida.
Medical Education
Medical degree from University of North Dakota School of Medicine
Residency
University of Nevada School of Medicine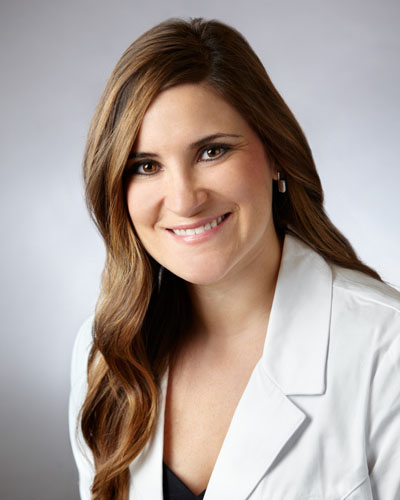 Melissa Gutierrez, MD
Assistant Fellowship Program Director & Graduated Fellow & Provider
Melissa Gutierrez is native to Albuquerque, New Mexico. She received her Bachelor of Science from Oklahoma State University with a double major in Biology and Spanish. She then earned her medical degree at Boston University School of Medicine. Her residency was completed at Phoenix Integrated Residency in Obstetrics and Gynecology at Saint Joseph's Hospital and Maricopa Medical Center.
Dr. Gutierrez's professional memberships include American Association of Gynecologic Laparoscopists, Society of Laparoscopic Surgeons, American College of Obstetrics and Gynecology, and American Medical Association.
Dr. Gutierrez takes a special interest in advanced pelvic surgery, laparoscopic and robotic surgery. She completed a two-year fellowship with Las Vegas Institute of Minimally Invasive Surgery and Women's Pelvic Health Center. Dr. Gutierrez is also actively involved in clinical research and works with residents from UCLA Harbor and University of Nevada School of Medicine.
Dr. Gutierrez has also taken an interest in international health. She has traveled abroad on medical mission trips to Guatemala and Peru, where she worked with an organization affiliated with the International Cervical Cancer Foundation. Dr. Gutierrez hopes to continue being involved in women's health abroad in the future, as well as bring excellent care to the women of Nevada.
Medical Education
Medical Degree from Boston University School of Medicine
Residency
Residency – Phoenix Integrated Residency in Obstetrics & Gynecology, St. Joseph's Hospital and Maricopa Medical Center
Fellowship – Las Vegas Minimally Invasive Surgery AAGL-SRM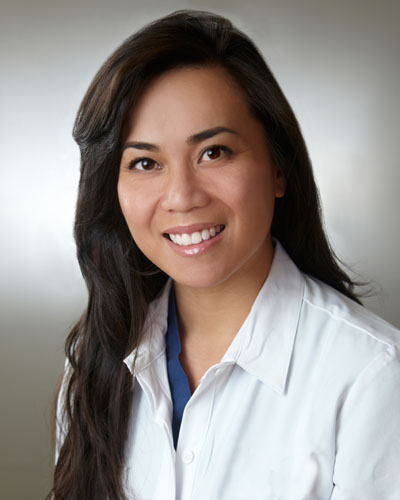 Jasmine Pedroso, MD MPH, FACOG
Assistant Fellowship Program Director & Graduated Fellow & Provider
Dr. Jasmine Pedroso, MD MPH, FACOG, serves as Associate Program Director of the Fellowship in Minimally Invasive Gynecologic Surgery at LVMIS, Clinical Director of the Women's Pelvic Health Center, clinical professor for the Mountain View Hospital Residency Program in Obstetrics and Gynecology and Touro University Nevada School of Medicine.
Jasmine grew up in San Diego, California as the daughter of Filipino immigrants. She received her bachelor's degree from the University of California, Berkeley with a double major in Integrative Biology and Socio-Cultural Anthropology. After working for multiple nonprofit organizations in the San Francisco Bay Area, she attended the Harvard School of Public Health where she served as Harvard University Presidential Scholar and received her master's degree in Public Health with a focus on Society, Human Development and Health, and a concentration in Women, Gender and Health. She then returned to California to attend medical school at the David Geffen School of Medicine at UCLA, under the Charles R. Drew/UCLA Medical Education Program which fosters the development of physician leaders who will advance medical practice and knowledge in underserved areas. After completing her residency training in Obstetrics and Gynecology at Harbor-UCLA Medical Center, which provides care to some of the most underserved populations in South Los Angeles County, she moved to Las Vegas to pursue more specialized surgical training through the American Association of Gynecologic Laparoscopists Fellowship in Minimally Invasive Gynecologic Surgery. She has been a proud Nevadan ever since.
Dr. Pedroso has a special interest in the most minimally-invasive, cosmetic, and fertility-preserving approaches to chronic pelvic pain, endometriosis, female sexual dysfunction, fibroids, incontinence and pelvic organ prolapse. She is especially passionate about women's health advocacy and increasing access to minimally invasive surgery for the underserved both nationally and internationally, having done work in the Philippines, Cambodia, Uganda, Mexico, Guatemala, and most recently Puerto Rico.
Outside of the operating room, Jasmine loves spending time with her husband and young daughter, attending political rallies and music festivals, exploring art galleries and the latest new restaurants, and perusing through vintage shops and farmers markets. As an OB/GYN and as a minimally invasive surgeon, Dr. Pedroso will undoubtedly continue to uplift women everywhere; to teach and serve, as best she can, the millions of women who still needlessly suffer around the world.
Medical Education
Medical Degree from David Geffen School of Medicine UCLA
Residency/Fellowship
Residency – Harbor-UCLA Medical Center
Fellowship – Las Vegas Minimally Invasive Surgery AAGL-SRM
In the Media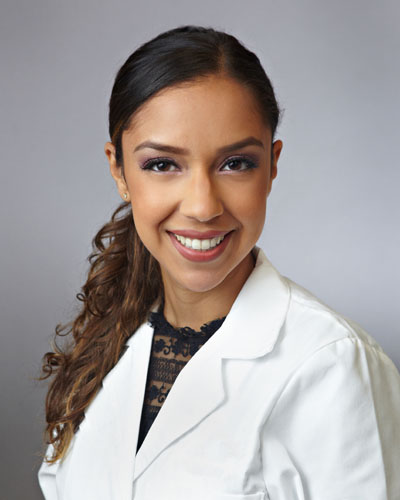 Yarini Quezada, MD
Fellowship Faculty & Provider, Urogynecologist
Dr. Yarini Quezada provides patients with the kind of bedside manner they truly love, along with the real-world expertise they need. She has trained at some of the most acclaimed schools across the country, including The Christ Hospital in Cincinnati, the Albert Einstein Medical Center in Philadelphia, and St. George's University. She has also completed a three-year fellowship in Female Pelvic Medicine and Reconstructive Surgery (FPMRS), and finished her FPMRS boards, leading her to be double board certified. She is bilingual in both English and Spanish.
To provide the best care for her patients, she specializes in treating a wide range of female pelvic ailments, such as pelvic organ prolapse, urinary and fecal incontinence, voiding difficulties, interstitial cystitis, pelvic pain, mesh erosions and fistula repairs. She is also highly regarded in vaginal reconstruction surgery, as well as non-surgical treatments for these conditions.
: A lifelong learner, Dr. Quezada continues to seek out the most effective and least invasive treatment options and has done extensive training with state-of-the-art technology, including InterStim and the MonaLisa Touch laser. Outside of the clinic, she has worked to advance medical science even further. Her research in female pelvic medicine and reconstructive surgery has been published nationally and presented at multiple medical conferences.
Medical Education
Medical Degree from St. George's University School of Medicine
Residency/Fellowship
Residency – New York Methodist Hospital and Albert Einstein Medical Center
Fellowship – The Christ Hospital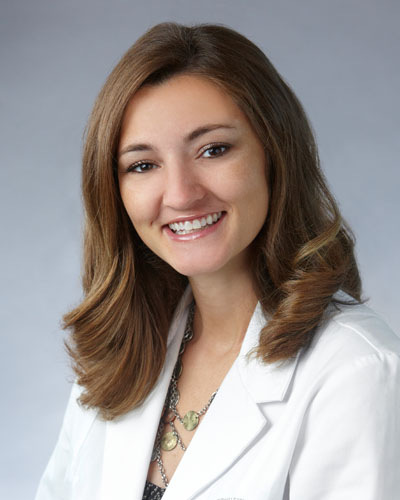 Erica Stockwell, DO, MBA
Graduated Fellow & Provider
When it comes to her patients, Dr. Erica Stockwell always goes above and beyond. Even at a young age, she was passionate about patient care and dedicated herself to becoming the most effective healthcare provider possible. To do this, she double majored in biomedical engineering and physiology and double minored in chemistry and psychology. After receiving her bachelor's degree, she went on to earn her osteopathic medical degree from Midwestern University, where she was awarded the prestigious departmental award in obstetrics and gynecology. Her residency training was then completed at the University of Minnesota, where she served as administrative chief and even developed a special robotic surgical training program for the residents.
Her remarkable talent and passion for patient care continued to earn her recognition, and she received the American Urogynecologic Society's (AUGS) Excellence in Female Pelvic Medicine and Reconstructive Surgery award in 2014, and also the Society of Laparoendoscopic Surgeons' award (SLS) for Outstanding Laparoendoscopic Resident in 2015.
Today, Dr. Stockwell continues to go above and beyond. In June 2017, she completed the two-year AAGL-approved fellowship in Minimally Invasive Surgery with the Las Vegas Institute of Minimally Invasive Surgery and Women's Pelvic Health Center. She also completed her Master of Business Administration (MBA) through the University of Nevada – Las Vegas in 2017. With her background in biomedical engineering, she plans to create even safer and more effective innovations in surgical technology. She has also taken an interest in international health and has traveled abroad on medical missions to both Tanzania and Peru. She plans on continuing to travel around the world, helping women in need.
When she's not working with her patients, designing new surgical tools, or planning her next medical mission, Dr. Stockwell enjoys the simple things in life, like spending time with her family, dancing, skiing, and hiking.
Medical Education
Doctor of Osteopathic Medicine from Midwestern University – Chicago College of Osteopathic Medicine
Residency/Fellowship
Residency – University of Minnesota
Fellowship – Las Vegas Minimally Invasive Surgery AAGL-SRM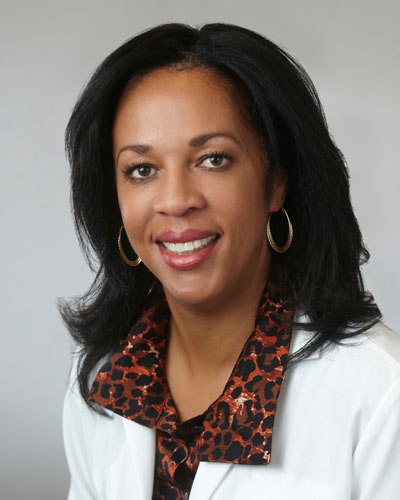 Tina Phyfer, APRN
Provider
Tina is a board-certified nurse practitioner in the area of women's health. She has been a resident of Las Vegas for more than 45 years, affording her the opportunity to witness great changes in the Las Vegas Valley and the healthcare community. Tina holds true to her vision of proving her patients with the tools to achieve, regain and maintain optimal wellness. Tina states, "It's a privilege to care for a diversity of women across their life span."
Medical Education
Bachelor's in Healthcare Administration from University of Nevada Las Vegas
APRN from Harbor-UCLA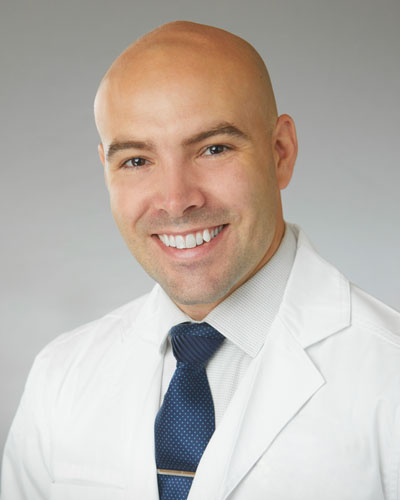 Nathaniel Klein, MD
Junior Fellow and Provider
Dr. Klein grew up in a small country town in Michigan before attending Michigan State University, where he double majored in human physiology and nutrition. He then continued his education at Rosalind Franklin University of Medicine and Science, where he received his Master of Science in Biomedical Sciences and a research certificate for clinical sciences.
Dr. Klein then went on to obtain his medical degree from the Chicago Medical School, completing his OB/GYN residency at St. Joseph Hospital in Chicago. While in residency, he served as the chief resident as well as the administrative chief.
During his residency, Dr. Klein helped develop a new GYN training curriculum with an emphasis on simulation training regarding robotic and laparoscopic surgical techniques while integrating the latest minimally invasive surgery research. He developed a passion for treating patients with chronic pelvic pain, especially related to endometriosis, as he found this patient population to be dramatically underserved and often times inadequately managed.
He strives to make his patients feel comfortable and well-cared for and believes that the best way to do that is to listen to patients' concerns or worries so they can work together to find a personalized treatment plan. In addition to his fellowship, Dr. Klein is pursuing a Master of Business Administration at the University of Nevada, Las Vegas Lee Business School.
When he is not in clinic, Dr. Klein enjoys doing all things outdoors and eating good food. He is licensed in Nevada, California, and Washington.
Medical Education
Medical Degree from the Chicago Medical School
Residency
St. Joseph Hospital, Chicago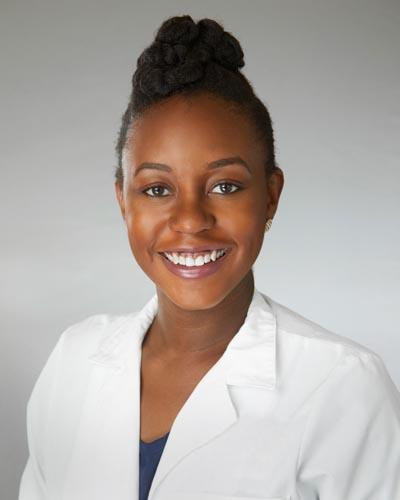 Alyssa Small Layne, MD
Junior Fellow and Provider
Dr. Small Layne was born and raised in Canada with deep Caribbean roots, which sparked her interest in diversity and healthcare disparities. She graduated with honors from the University of Toronto with a Bachelor of Science degree in Neuroscience. She had varied interests that she satisfied with minors in both Caribbean studies and psychology. Her interests in science and community well-being led her to pursue a career in medicine.
She graduated from medical school at Meharry Medical College and then trained to be a women's health specialist with a residency in obstetrics & gynecology at the University of Illinois at Chicago. Her medical career has focused on urban and underserved populations with projects in Canada, USA, Barbados, and Honduras.
While studying, Dr. Small Layne found time to mentor students from disadvantaged communities in science and math. In her spare time, she is an avid hobbyist who can be found exploring farmers' markets for her latest culinary adventures, hiking, snowboarding and even making her own hair care products.
Medical Education
Medical Degree from Meharry Medical College
Residency
The University of Illinois at Chicago
Our Practice
Our Services
MonaLisa Touch
Studies show that as many as 50 percent of women suffer from vaginal dryness, itching, and pain, resulting in decreased sexual enjoyment or intimacy avoidance due to embarrassment. Now it's possible to turn back the hands of time and regain control of your feminine health. MonaLisa Touch is the only laser therapy approved by the FDA to restore women's pelvic health. It delivers gentle laser energy to the vaginal wall tissue, resulting in the generation of new collagen and elastin and vascularization of the treated area. Treatments typically take five minutes, and only three sessions are needed for full results. Learn More
Pelvic Organ Prolapse
Pelvic organ prolapse refers to the drooping or prolapse of pelvic organs, including the bladder, uterus, vagina, small bowel or rectum. It occurs when the muscles and tissues supporting the organs weaken, sometimes as a result of aging, pregnancy and childbirth, hysterectomy, obesity or chronic cough. Symptoms can include painful intercourse, lower backache, urinary leaking, a chronic urge to urinate or constipation.
Female Urinary and Fecal Incontinence
Stress urinary incontinence occurs when laughing, sneezing and/or coughing causes urine to escape involuntarily from the body. Because this problem is often embarrassing, patients may put off seeking help from their doctors in a timely manner.
Pelvic Floor Dysfunction (Pelvic Pain or Dyspareunia)
Dyspareunia is abnormal pain that occurs during or after intercourse in the lower back or genital/pelvic regions of the body. Causes of dyspareunia can include muscle dysfunction within the vagina, poor lubrication and/or thinning of the vaginal wall, tissue adhesions, nerve irritation, and/or scarring of the perineal region.
Vulvodynia
Pain located around the vulva without an identifiable cause is known as vulvodynia. Vulvodynia is characterized by burning, searing, "knife-like" pain of varying degrees of intensity, with a highly variable description and location of symptoms. Women with this condition often experience extreme pain during sexual intercourse, gynecological exams, difficulties with (or inability to use) tampons and pain while performing certain exercises such as riding bicycles.
Vaginismus
Vaginismus is characterized by an inability to experience complete vaginal penetration due to introital (vaginal opening) tightness resulting from muscle spasm. Vaginismus causes significant pain and discomfort, as well as issues with vaginal penetration such as with sexual intercourse.
Painful Bladder Syndrome/Interstitial Cystitis
Interstitial cystitis is a chronic condition characterized by a combination of uncomfortable bladder pressure, bladder pain and sometimes pain in your pelvis, which can range from mild burning or discomfort to severe pain.
Overactive Bladder, Voiding Dysfunction
Behavioral treatments have been used for several decades to treat urinary incontinence, overactive bladder and other lower urinary tract symptoms. The spectrum of behavioral treatments includes those that target voiding habits and lifestyle, as well as those that train pelvic floor muscles to improve strength and control.
Menopause
Menopause is time in a woman's life when her periods (menstruation) eventually stop and the body goes through changes that no longer allow her to get pregnant. It is a natural event that normally occurs in women ages 45 – 55
Heavy Menstrual Cycle
All of us, from time to time, experience what we feel is unusually heavy bleeding during our menstrual periods. Fortunately, most often what we think is abnormal uterine bleeding is not excessive enough to be diagnosed as menorrhagia.
InterStim Therapy
InterStim Therapy is a proven neuromodulation therapy that targets the communication problem between the brain and the nerves that control the bladder.
In-Office Hysteroscopy
A hysteroscopy is a test that uses sterile salt water and a tiny telescope to visualize the inside of your uterus. The test is able to detect scar tissue, polyps, fibroids, and any uterine abnormality such as a septate uterus, that may prevent an embryo from implanting properly.
Total Laparoscopic Hysterectomy (TLH)
Laparoscopic hysterectomy utilizes the latest, minimally invasive surgical techniques to remove the uterus through very small abdominal incisions. This procedure is indicated for heavy and irregular menstruation that is unresponsive to medical management, symptomatic fibroids, or pelvic pain from endometriosis.
Laparoscopic Supracervical Hysterectomy (LSH)
The laparoscopic supracervical hysterectomy is a procedure where tissue is removed from the body through a tiny incision of about 14 millimeters. The procedure does not require the surgeon to suture, and with no stitches required, the healing process for the patient is often easier. Patients seldom need pain medication after the laparoscopic supracervical hysterectomy because the procedure is so simple.
Laparoscopic Oophorectomy / Ovarian Cystectomy
Oophorectomy is the laparoscopic removal of the ovaries, the almond-shaped organs, on each side of your uterus. Ovaries contain eggs and secrete the hormones that control your reproductive cycle. Removing the ovaries greatly reduces the amount of estrogen and progesterone hormones circulating in your body. This can halt or slow breast cancers that need these hormones to grow.
Ovarian cystectomy removes only the cysts on the ovaries if the cysts are not cancerous, leaving the ovaries intact.
Laparoscopic Laser Surgery for Endometriosis
Laparoscopy is the most common procedure used to diagnose and treat mild to moderate endometriosis, requiring minimally invasive surgery and typically performed while the patient is under general anesthesia. Any visible endometriosis implants and scar tissue that may be causing pain or infertility are likely to be removed.
The procedure is usually done at an outpatient facility, although the surgery occasionally requires a hospital stay of a day. Patients are able return to their normal activities in one to two weeks. In comparison to open abdominal surgery, laparoscopic surgery results in less tissue trauma and scarring, smaller incisions, and can be performed on an outpatient basis with a shorter recovery time.
Bladder Support Surgery (Sling)
Without post-op catheterization, bladder suspension surgery is a procedure used to treat urine leakage that occurs when a person sneezes, laughs or coughs — a condition called stress incontinence. Childbirth, as well as hormonal changes such as those brought on by menopause, can cause a woman to lose muscle tone along the pelvic floor. This can lead to stress incontinence and a need for bladder suspension surgery.
Pelvic Support Surgery (Correction of Cystocele/Rectocele)
Prolapse is an all-inclusive term, referring to a protrusion through the vagina that creates an uncomfortable feeling, pressure or pain. In addition to protrusion and pressure symptoms, rectocele may cause difficulty with bowel movement, while cystocele may result in difficulty urinating.
Laparoscopic surgery uses tiny incisions to correct prolapse, resulting in minimal pain and discomfort. It can be performed on an outpatient basis, decreasing the length of recovery time.
Alternatives to Hysterectomy
Hysteroscopic endometrial ablation is a highly-effective, alternate procedure to a hysterectomy, and is used to control heavy, prolonged menstrual bleeding when other treatment options have not been effective. The procedure involves use of a laser beam or other heat source, electricity or freezing while the patient is under local or general anesthesia.
Endometrial ablation is typically done on an outpatient basis, with a recovery time of a few days to two weeks. Younger women are less likely than older women to respond to endometrial ablation, and are more likely to continue to have periods and/or need a repeat procedure
Essure (In-Office) Tubal Ligation
Essure tubal ligation is an alternative method of birth control to tubal ligation, with faster recovery time and fewer risks and side effects. The procedure is less invasive than tubal ligation, involving no incisions, punctures, burning or tying
Typically, only local anesthesia is required so that a soft, flexible micro-insert can be placed into each fallopian tube. The procedure can be performed in-office and in under an hour. Patients are able to quickly resume their regular schedules and normal sexual activity.